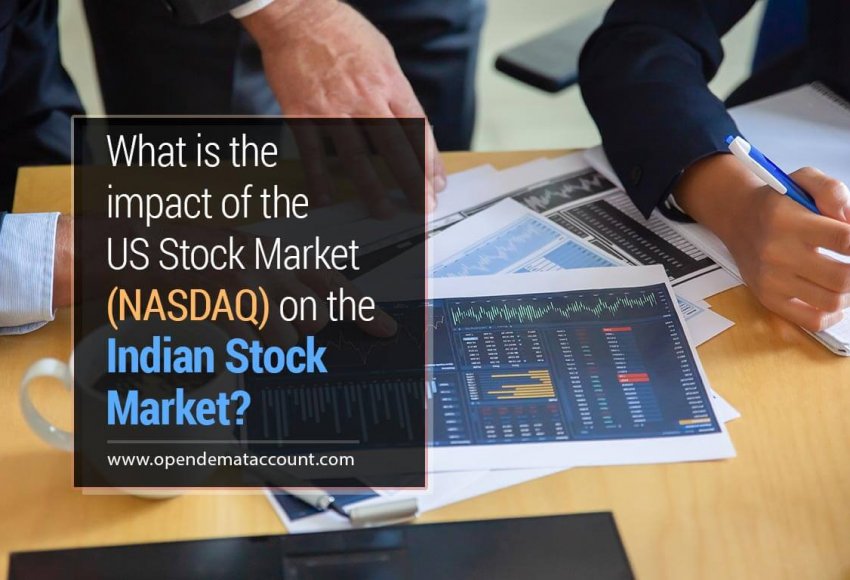 What is the Impact of US Stock Market (NASDAQ) on Indian Stock Market?
NASDAQ is the second-biggest stock exchange in the world and it holds the 100 biggest companies on its list, Many companies registered over NASDAQ are also registered over many global indexes. Apple, Google, Microsoft, etc are the starters of the list who are present across the globe.
Similarly, many companies listed over NIFTY are also present in the USA registered as the affiliate of NIFTY and business-centered over the USA. Reliance, Tata, Infosys, Wipro, Sunpharma, etc many are on the List.
Here is the connectivity, USA markets open approximately around 7:30 PM IST, and they get closed by 2:30 AM IST. which is our night hours of next market hours. Any variations that occurred during this moment will have an impact on Asian markets followed by Indian markets too. So, Nasdaq and other USA markets are major trendsetters of market direction.
Global Companies' share price fall in one nation will definitely pull its value down in another representing country too.
The dollar rate is another influence of currencies over the Forex Market. The forex market gets its volatility every day based on USA $ rates, US Presidential elections and the anticipation of a rate hike does the mat of changing the values. Also, the fed rate hike is likely to lead to Rupee depreciation, due to the cascading effect on all emerging markets such as ours. Stock markets will also be impacted by the rate hike due to the outflow of Foreign Institutional Funds. However, due to a fundamental stronghold, India would be better off compared to other emerging markets.
Foreign Direct Investments namely FDI also cause a major change in the growth of the nation, in the covid19 situation in 2020, Reliance company itself grabbed 30 billion from the international market.
Hope this information is useful. Please do self research before trading..
Also read, how to earn money without investment : Click Here
For demat account related Details: click here
Open Free Brokerage Demat account: Zero Brokerage Account