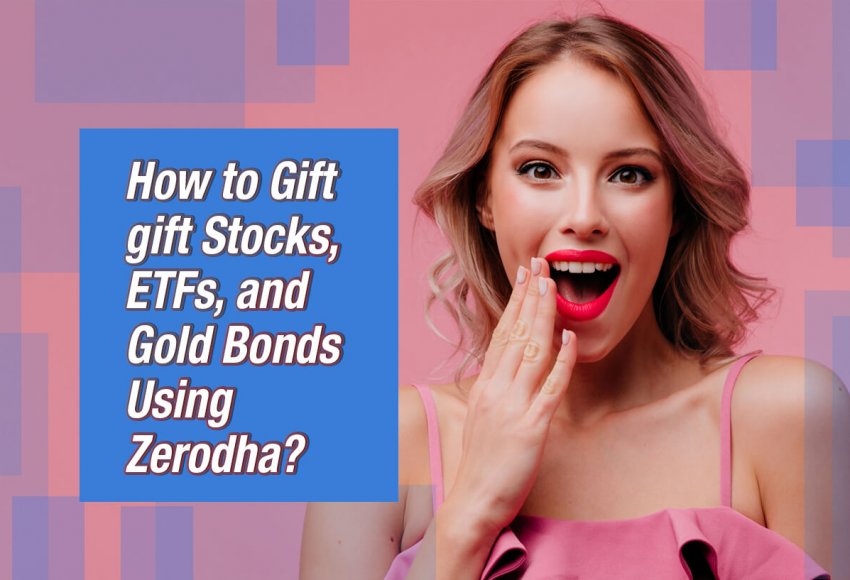 How to Gift gift Stocks, ETFs, and Gold Bonds Using Zerodha?
Step by Step guidance is Here:
PART 1:
At first, you need to have an account in Zerodha and the recipient also must be a Zerodha account holder – here is the link to open an account – Step by Step Guide to Open Zerodha Trading & Demat account.
Login to Kite once account opened – Click on Profile option from Kite app. then goto console
From Console you can find the Gifting option like the image below in the next part2 steps;
PART 2:
Remember you need to buy shares first and have them in your delivery profile, on clicking Gift Stocks and ETFs you will get into an option of sending them, You can gift stocks, ETFs, and gold bonds to friends and family through Console's gift stocks feature.
In the next screen – provide recipients' Name Mobile and email address and choose the stock and number of stocks you want to gift from your holdings. Click on Gift Now option.
An email asking for the confirmation of transferring the same will be sent to you, on confirmation on CDSL approval, Zerodha sends accept a request to the recipient, so the recipient must accept in his profile under his profile console screen. Immediately shares will be sent to the recipient.
Remember the sending of shares will be on 7 days turnaround, if failed then the shares will be credited back to you.