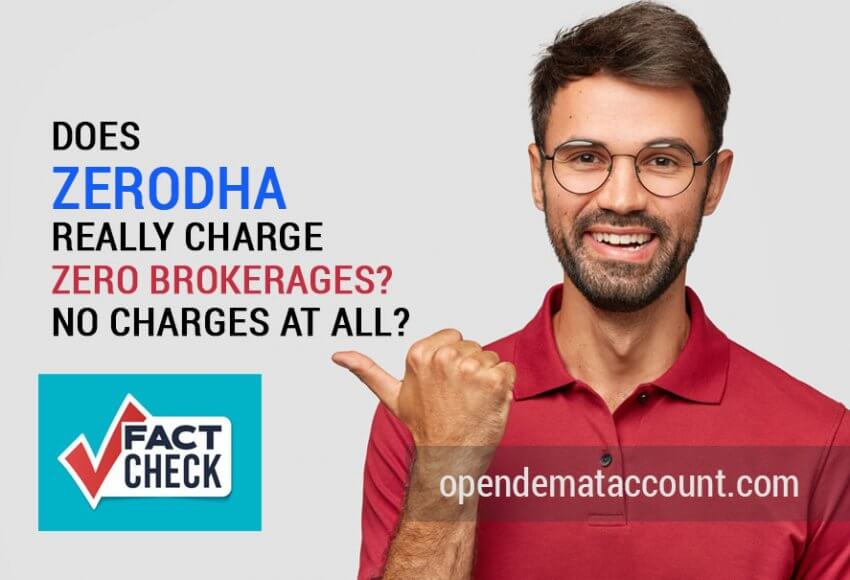 Zerodha Charges zero Brokerage for all your delivery trades, both buy and sell trades are free
Zerodha Charges zero Brokerage for all your delivery trades, both buy and sell trades are free
Zerodha is one of the finest Indian Stockbrokers and also a discount brokerage firm.
In intraday Zerodha charges either 20Rs or 0.03%, whichever lower in these will be applied. It means suppose you traded worth 1 lakh rupees then 0.03% will be 30Rs which is lower than 20Rs. so, the lower one will be picked up and applied. in this case, 20Rs will be charged.
Suppose your transaction is worth of 10,000Rs and 0.03% of it is 3Rs which is lower than 20Rs. So, in this case, 3.00 Rs will be picked and applied for this transaction. Likewise, both buy and sell will be applied with the fee as described above.
What surprised me is the Deliver free tradings, which means any share you holding more than 2 business days will be free of cost. It means the share in the delivery trades will have no charges from Zerodha and only be applied by DP charges which are stood and decided by Govt. Around 15Rs it is.
In the delivery trades as it is after 2 business days hold, buy trade will also become free. So, buy and sale in delivery is completely free and only DP charges are applied.

Zerodha Official Charges link: Click Here
Hope you are ok with the information and now open Demat account in Zerodha: click here

For all our blog articles: click here