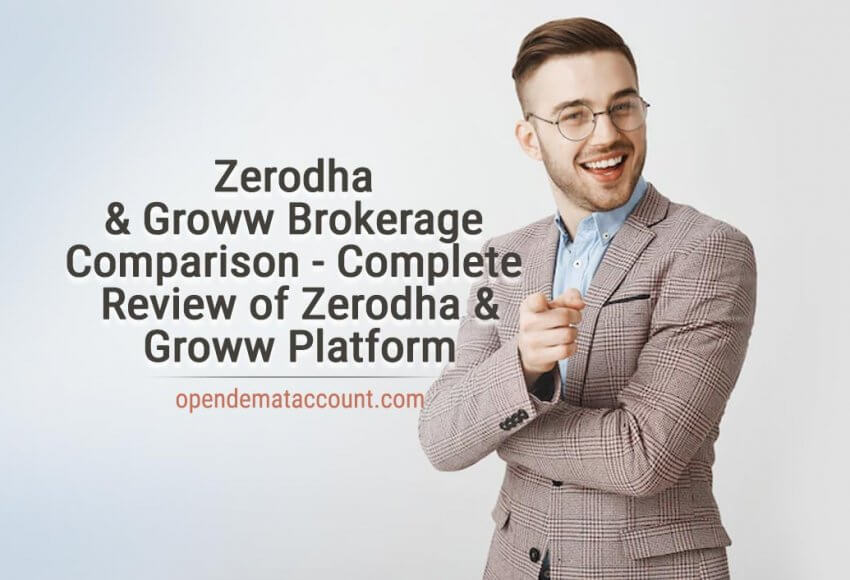 Zerodha and Groww Brokerage Comparison – Complete Review of Zerodha and Groww Platform
ARTICLE: Zerodha and Groww Brokerage Comparison – Complete Review of Zerodha and Groww Platform
Groww Charges 0.05% or 20Rs whichever is lower, whereas Zerodha charges a little lower 0.03% or 20Rs whichever is lower.
Zerodha is completely free of Delivery charges, it keeps the word as it says Zero Brokerage Account for Delivery Trades. Unfortunately, you cannot get anything free in Groww, it charges for Delivery trades also and the charges are either 0.05% or 20Rs whichever is lower.
Other Charges List:
Penalties are also there in Groww, Square-off charges are applied from both firms and other additional charges of Groww are detailed below.
When you compare Zerodha and Groww , at last, you have to give up choosing the best one and leaving the one behind without emotions.
I pick Zerodha for many reasons over Groww, Zerodha is ultimately number 1 and I accept it, I am using the platform for the past 6 years and I am a very happy; satisfied customer.
Zerodha Kite 3.0 is best platform when compared to groww, kite is very lite, simple and lowest data using in-house built aplication. Groww is developed by some other paid firm, Groww didnt develope it.
Groww charges for Delivery ranging between 0.05% to 20Rs, whichever lower. Zerodha Provides Zero Brokerage Account.
Groww customer and email support needs to be improved, Zerodha holds 1500+ employees dedicated to help people. I love the service and specially email support. Groww takes a log to respond.
No learning platforms like Zerodha Varsity, grow only posts blog articles and the Learning central provides total 13 chapters. Where as Zerodha Provides 550+ chapters and modules under 13 sections, Oh god zerodha is a University of Content.
Zerodha keeps Mutual funds separate and the platform name is Zerodha Coin, it is distinct and have 2000+ direct mutual funds and are charges free.
Zerodha Pi, Zerodha Streaks, Zerodha SmallCases etc are next level concepts which are gift to society.
like on We can keep on listing more and more positive points to go ahead with Zerodha. Right now 10 lakh (1 Million) Groww customers and 10+ million customers in Zerodha. Hope you choose Zerodha.